Abayas in the Past vs. Abayas Today

When we consider women's fashion in the Khaleeji countries, one item instantly comes to mind: Abayas! An Abaya is one of the main Khaleeji attires. Women wear it on a regular basis, from day to night, and the style varies depending on the occasion. However, where did the abaya culture originate, and how did abayas become a trendy garment in today's Khaleeji fashion world?
The word abaya comes from the Arabic language, and it means "cloak" in English. Abayas, which are loose, long, and flowy overgarments worn on top of clothing, are popular among Khaleeji women. Cloaks have been worn by women for over 4,000 years before the term abaya was originated. The objective of concealing a woman's body with cloaks and loose clothing was to convey elegancy, weath, and nobility; as it represented a woman's social class. As time progressed and religion was brought to the Arabs, wearing cloaks became a mark of modesty that represented the Khaleeji identity. The Abaya is the Khaleeji fashion statement today, and we can see that these women are upholding their traditions with passion and style!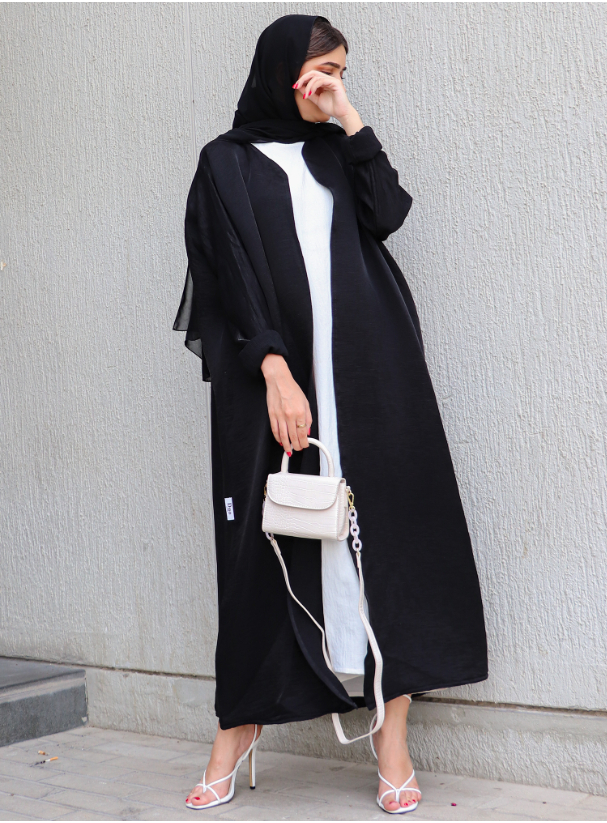 D59/C Abaya by Duo Fashion, AED 350
​​Women began to develop their creativity by visualizing their own outfits to suit their style and taste in fashion as dressing up became more significant in the region. This would imply that they would visit a fabric store and spend several hours selecting the greatest quality fabric for their design. They'd then go to the tailor and discuss their vision for the item. They were so good at creating gorgeous pieces that they began designing them for their friends and family. With time, they turned their hobby into a business. So many talented women stepped into the abaya industry and transformed the ordinary black plain abayas into eye-catching, intricate embroidered and beaded abayas!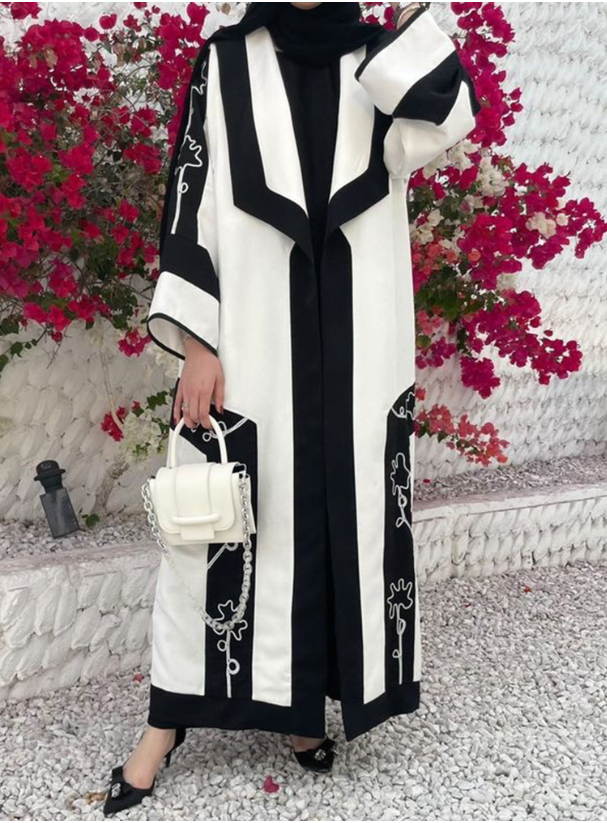 Minimal Flower Abaya by Y N Design, AED 740
But it didn't stop there. Because women wore abayas every day, they struggled with what to wear underneath them and making sure that what they wore matched the abaya because, despite the fact that some abayas have buttons to have then closed, what they wore underneath still would show. As a result, the idea of wearing pieces under the abaya became popular, and that's when co-ordinate sets became fashionable!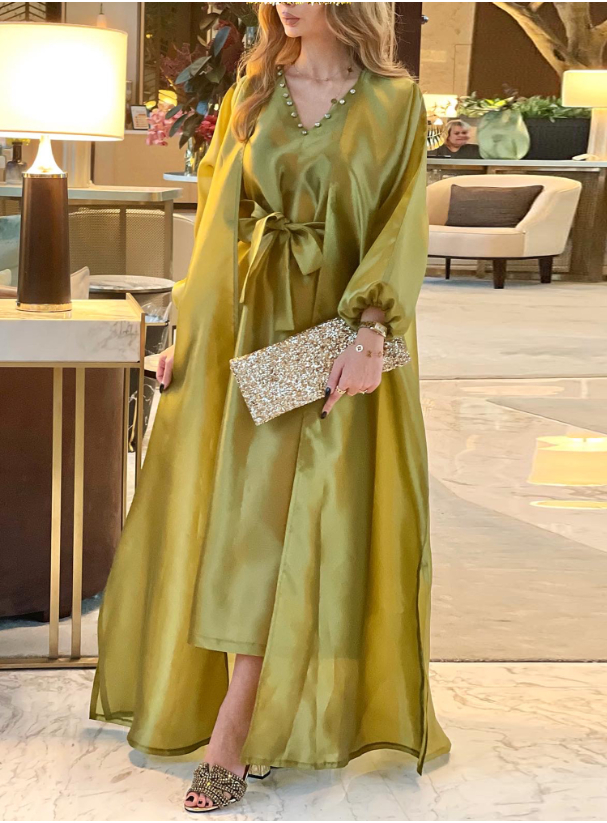 The Jewel Set by Almahra Atelier, AED 750
Abayas can be styled in a variety of ways. They can be dressed up or down depending on the occasion. They're already incredibly fashionable, and they do not require much effort to make them appear stylish. With a striking purse and a statement pair of shoes, you can easily transform your abaya from a work to evening look. You can even add some personality to the abaya by wearing a contrasting colored dress underneath it.
Sky Blue Abaya by Duo Fashion, AED 390
The evolution of abayas has made it quite simple for women to dress nowadays and look stylish, fashionable, and elegant while remaining modest to fit the Khaleeji culture.Boksha.com
---