The Boksha Edit: Trending Summer Abayas and Kaftans for 2021

The hot and humid Middle-Eastern summer, when temperatures are extremely high and outfits can be a little tricky. It's the time of the year again when most women prefer those flowy abayas over their usual under dresses or perhaps the easy and lightweight kaftans. Whatever your choice maybe, we are sure that you will lean towards anything comfy to help you cool down and stay fashionable still. To help you pick your new summer outfits, we edited 10 of the most stylish items that were dropped at Boksha recently.
Edit #1
To kick off the list is this burnt toasty-peach abaya set from Silk Official. It is a 3-piece set that includes an open-front abaya with a matching oversized blouse and wide-legged pants. The luxurious handmade organic silk is so flowy and guaranteed to be comfortable all throughout the summer season!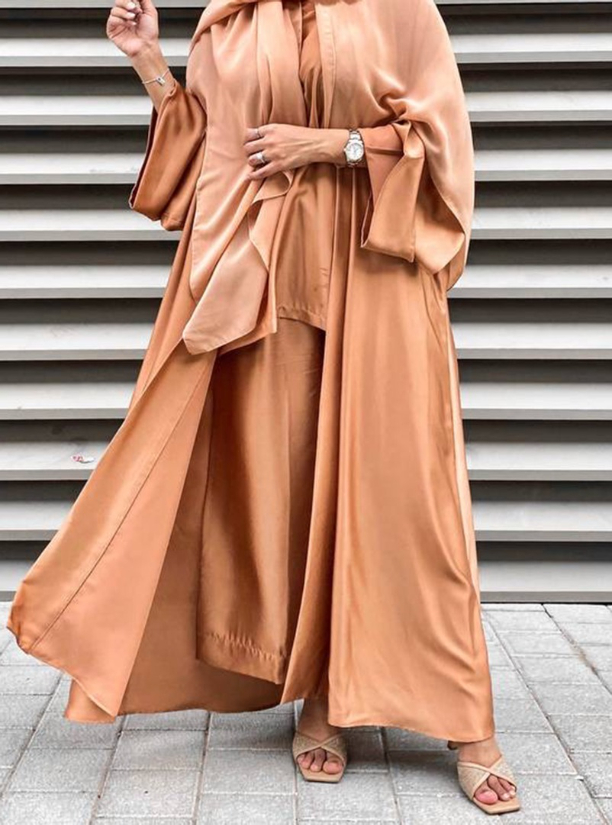 Peach Abaya Set, Silk Official AED 1,500
Boksha Edit #2
Don't we all love outfits that can be worn in many different ways? Well if you are a multi-user like us, you would definitely love this pick from Whitesmoke Tag. This breathable and dainty white linen abaya comes with punchy sleeve cuff ribbons and can be tied around the sleeves or can be worn normally with full sleeves or can be folded upto your desired length!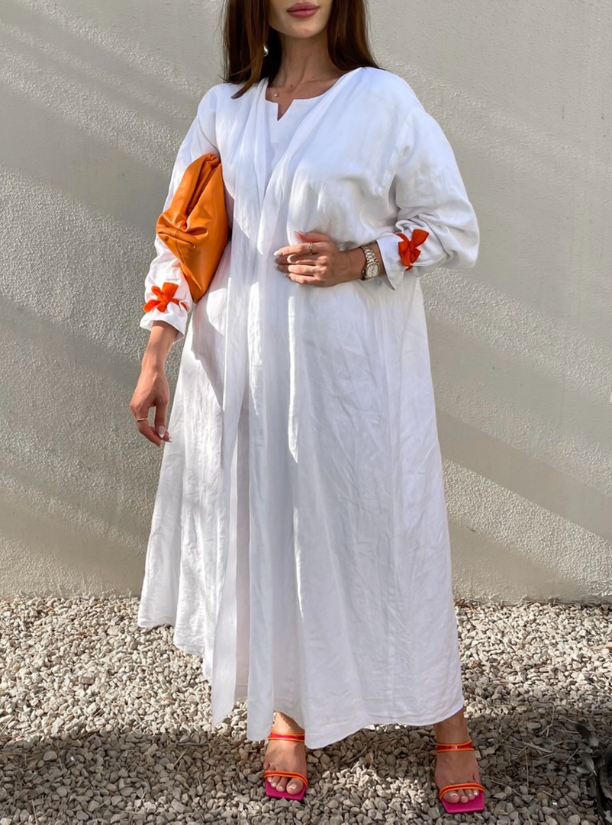 Linen White Abaya, Whitesmoke Tag, AED 750
Boksha Edit #3
Oh the dreamy chiffon immortalized into this creamy beige abaya. One of Altalli's best-sellers, this soft and flowy number features a feminine wide layered ruffle look with a matching headscarf. The neutral color adds a more breezy feel to this already sweet look.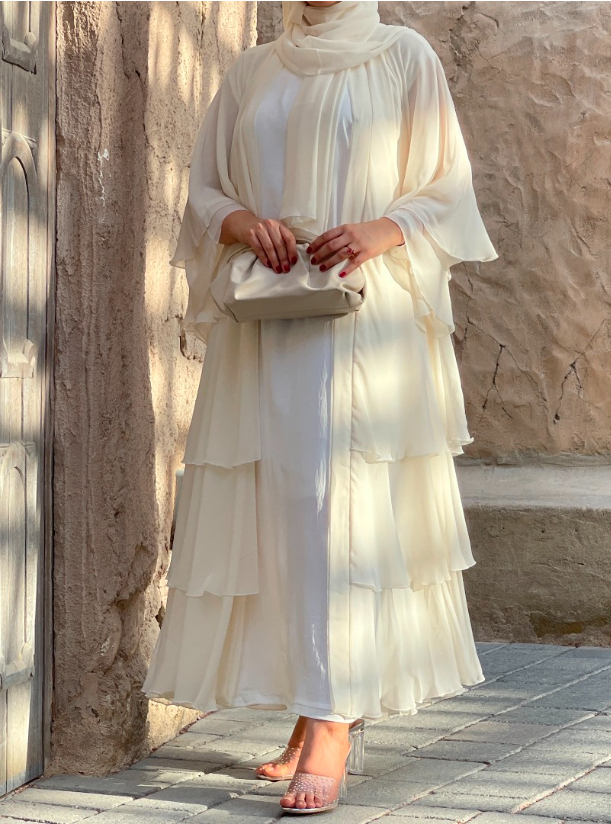 Beige Layers Abaya, Altalli, AED 590
Boksha Edit #4
Cluè is never short of dainty pieces. Case in point, this Blush pink Abaya. This pretty piece features puffy juliet-sleeves with mesh overlay and finished off with minimal embellishments for a touch of sparkle. The flowy silhouette is very forgiving especially with the hot climate.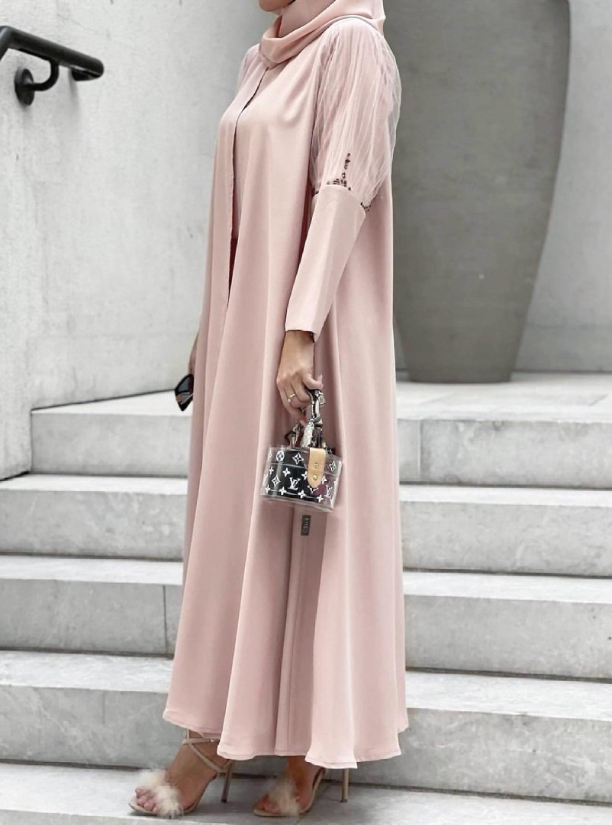 C-144 Pink Abaya, Clue, AED 1,030
Boksha Edit #5
Cool down a bit with The White Avenue's 2-piece dress set. This light khaki set comes with a smocked dress and a matching overcoat, perfect for days that you prefer that monochromatic look.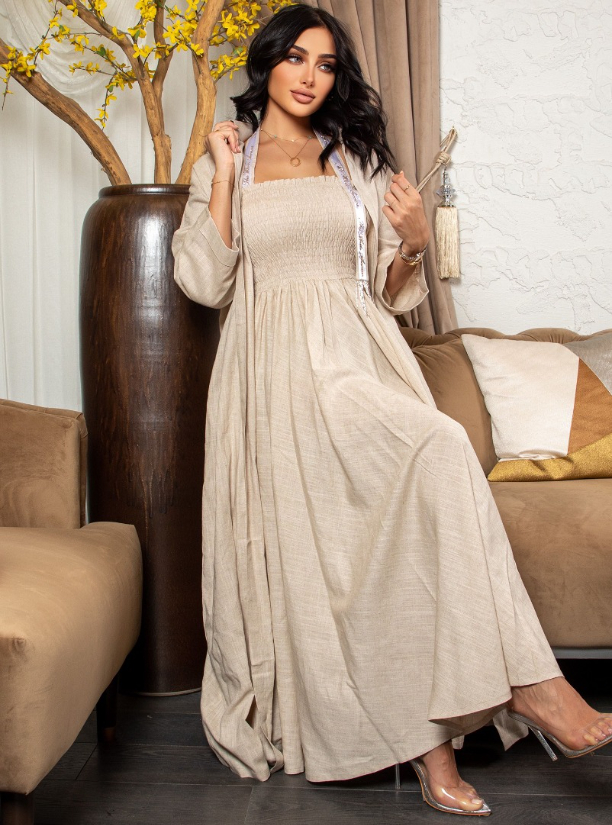 Logo Strap Set, The White Avenue, AED 1,200
Boksha Edit #6
The desert calls for rusty muted peach and this Abaya is all that. This piece has a flowy silhouette with wide sleeves, completed with a unique one-sided pleated panel. It comes with a complimentary headscarf.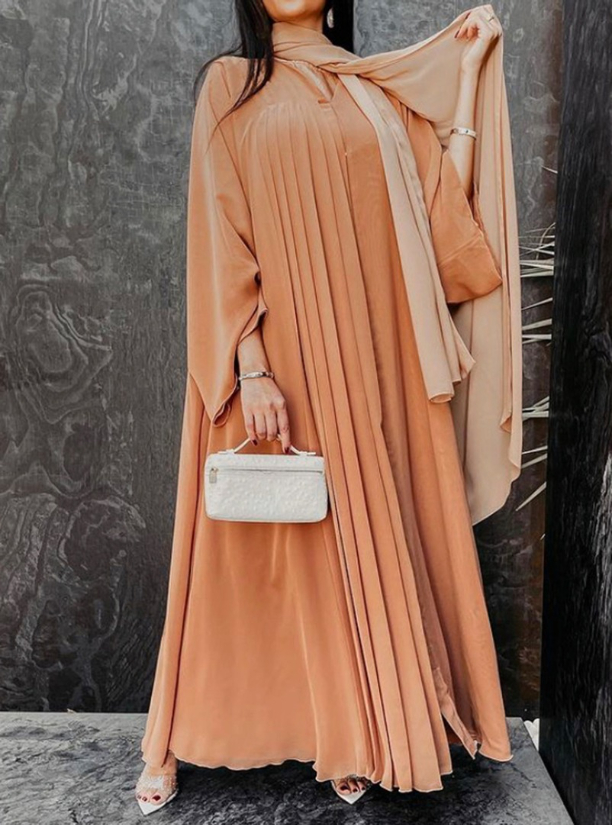 OFW03 Abaya, Osha Fashion Wear, AED 550
Boksha Edit #7
The heatwave calls for oversized dresses! This striking red dress features a split neckline with an oh-so-cute tie-on ribbon on the sleeves with a criss cross back detail!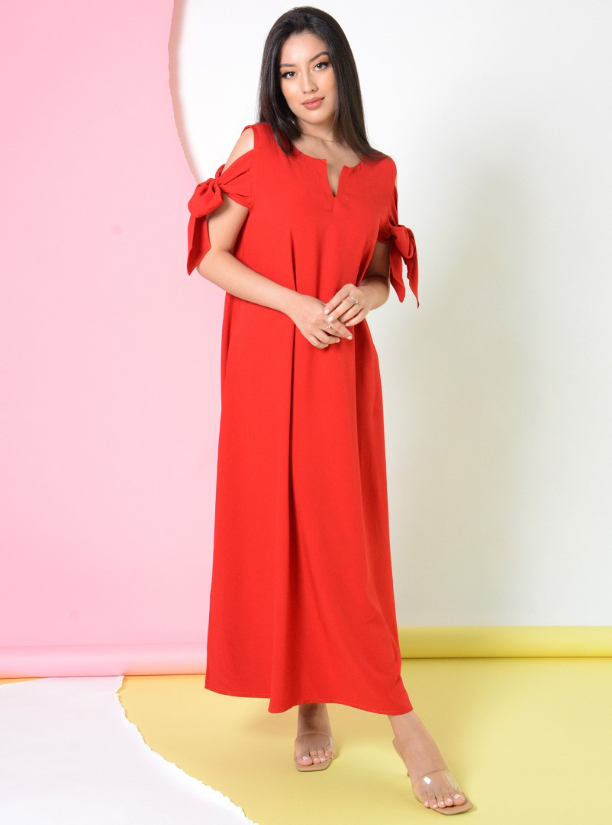 Red Dress, Understated, AED 380
Boksha Edit #8
Another breezy outfit is the Bali linen Kaftan from Trends by Rahoumi. This one-shoulder number features a fully-printed fabric with cape sleeves, decorated with swishy tassel trimmings.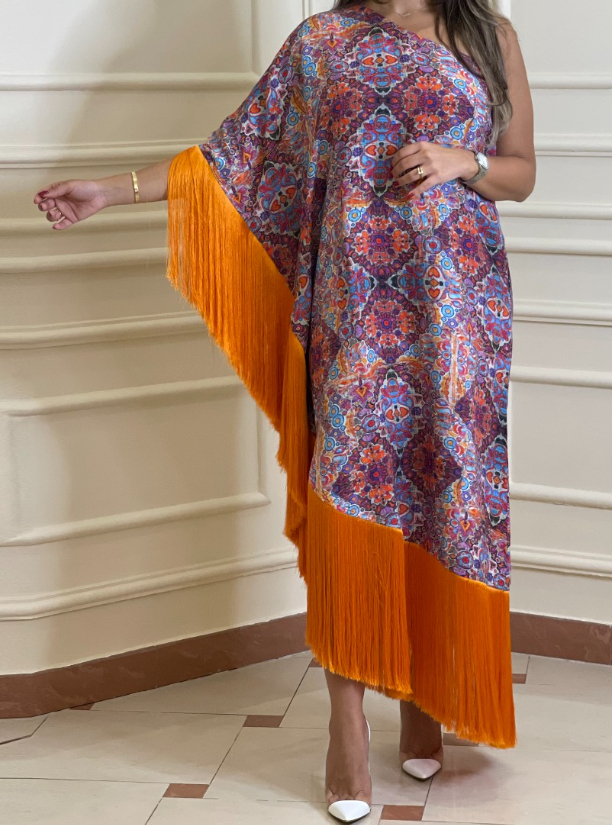 Bali Kaftan, Trends by Rahoumi, AED 600
Boksha Edit #9
Neutrals are best to beat the heat! This Altalli 3-piece set comes with a grey abaya with ultra-girly layered ruffles with a matching grey headscarf and a white inner dress.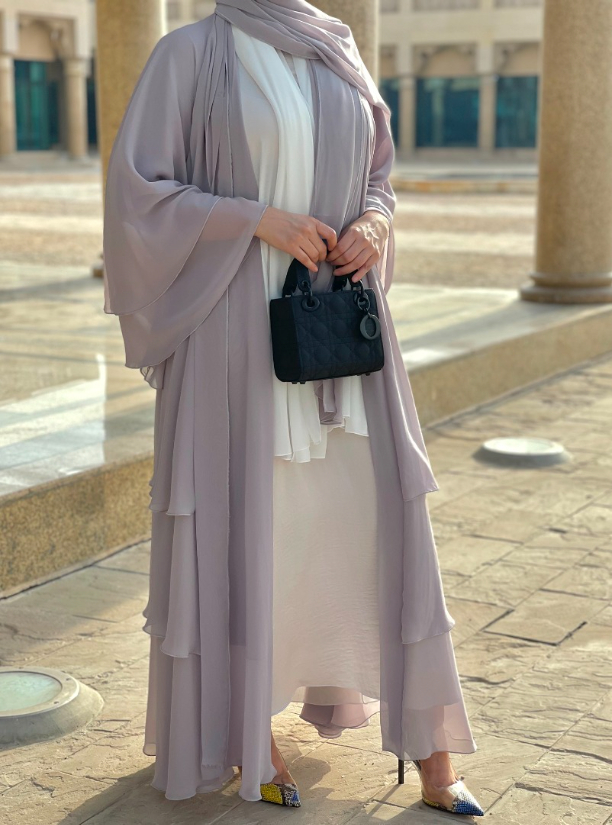 Grey Layers Abaya, Altalli, AED 590
Boksha Edit #10
Summer calls for punchy colors and this jalabiya says it all! It features a flowy look and oversized fit, a contrasting embroidery along the neckline and sleeves and finished off with tassel appliques.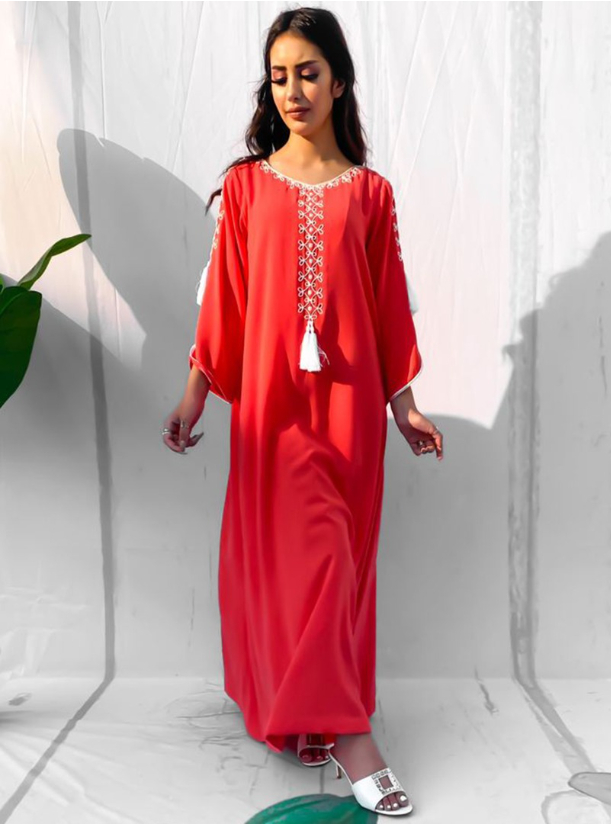 SH11 Jalabiya, Shee Boutique, AED 550
What are your ultimate summer essentials? Sound off on the comments below!
The Boksha Edit is an all new series where Boksha features numerous items from across our roll of designers.
---