This or That: What do you prefer - Black abayas or Colored abayas?

Here at Boksha, we take pride in our myriad of abaya collections posted every day. From casual daily abayas to luxe wedding abayas, to corporate-looking work abayas and intricately embellished abayas. Name it, we most certainly have it! Now, we ask the question that everybody can relate to, Which do you prefer - Black abayas or Colored abayas? Which team are you? Let us have a little This or That kinda moment, shall we?

This or That: Special Events
THIS ultra-pretty and dainty number from Silk Official is a pastel purple abaya that moves as you strut and is made of 100% breathable silk fabric. The flowy feel and wide sleeves add flair to this piece. Exquisite and luxe, this abaya is perfect for a dressy luncheon or a glam party!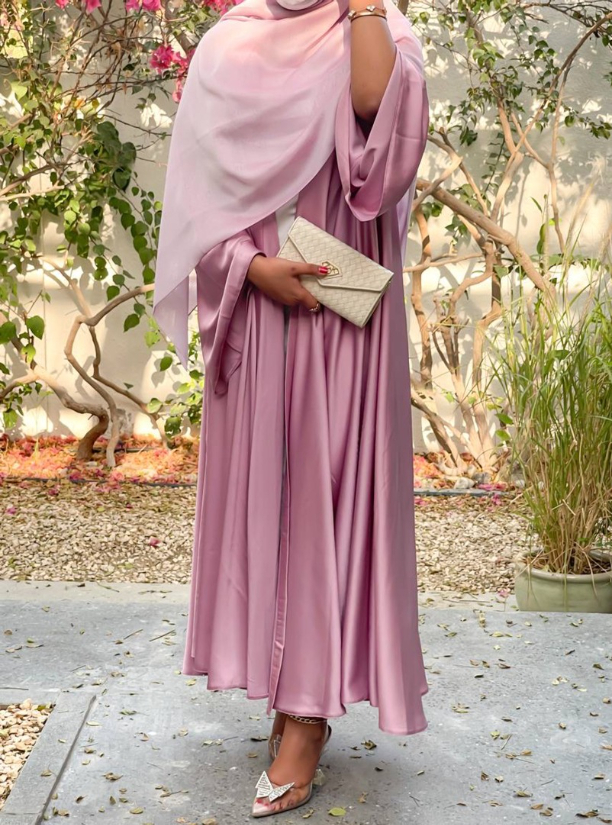 Purple Abaya, Silk Official, AED 1,000
Speaking of dressy events, should you choose to wear black instead, take a look at THAT Luaar piece. This black abaya is the quintessential chic lady's choice for special events as it looks really feminine with its overlay design, finished off with delicate embellishment.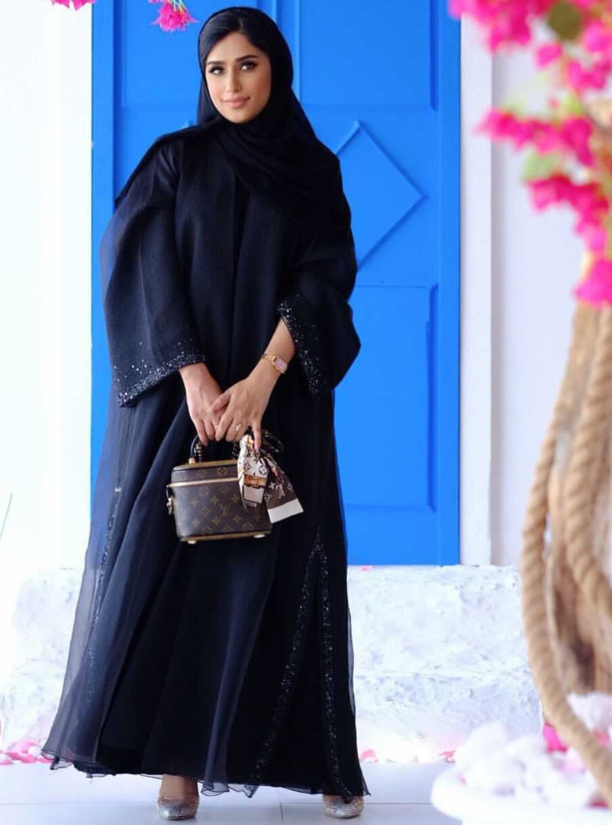 This or That: Casual Days
THIS chic light yellow collared abaya from Nemoonah is all you need for the ultimate casual days at the mall. Feel light and hands-free as it has a slit pocket in front so you don't have to carry around a bag. Dress it down with some pants and sneakers!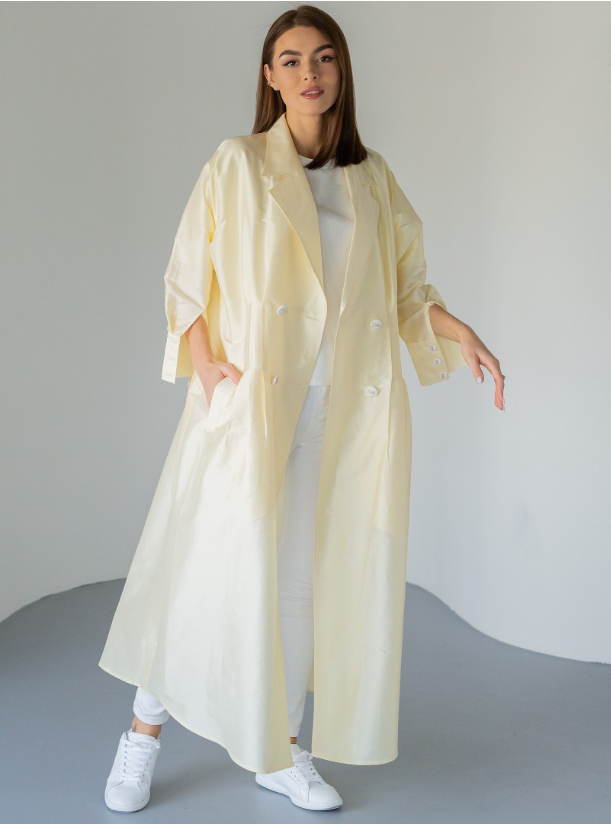 HT 68 Abaya, Nemoonah, AED 950
Add a little quirkiness to your daily wardrobe like THAT of Y N Design's Face Abaya. This one-of-a-kind piece features a contrast piping face-shaped detail with a cute frill sleeve layer. The fabric is made of breathable Voile fabric, perfect for a typical hot day!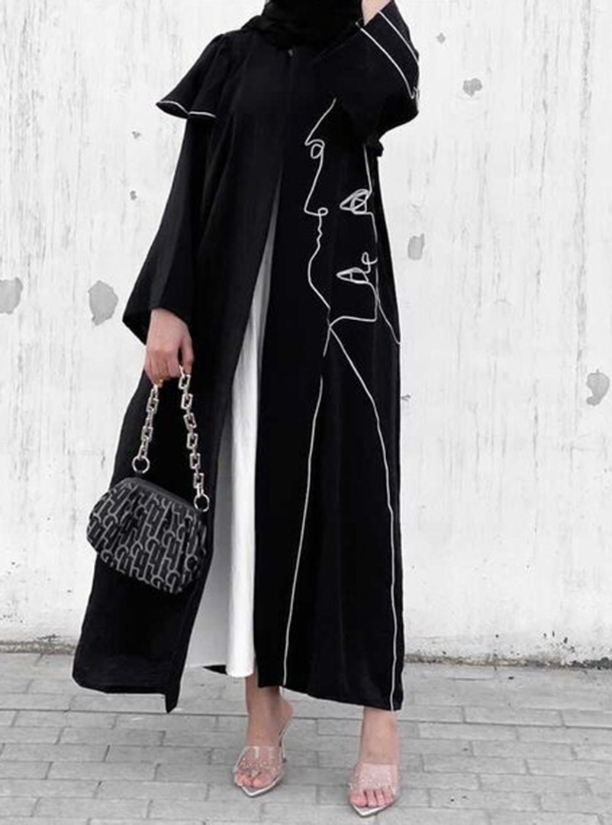 Face Abaya, Y N Design, AED 790
This or That: Work Wear
For the ladies in the corporate world, we hear you! Take a look at THIS modern take on the coat abaya from Y N Design. This white and grey ensemble is a work wardrobe staple as it features a wide lapel collar. The contrasting trimmings are a sure way to add fun!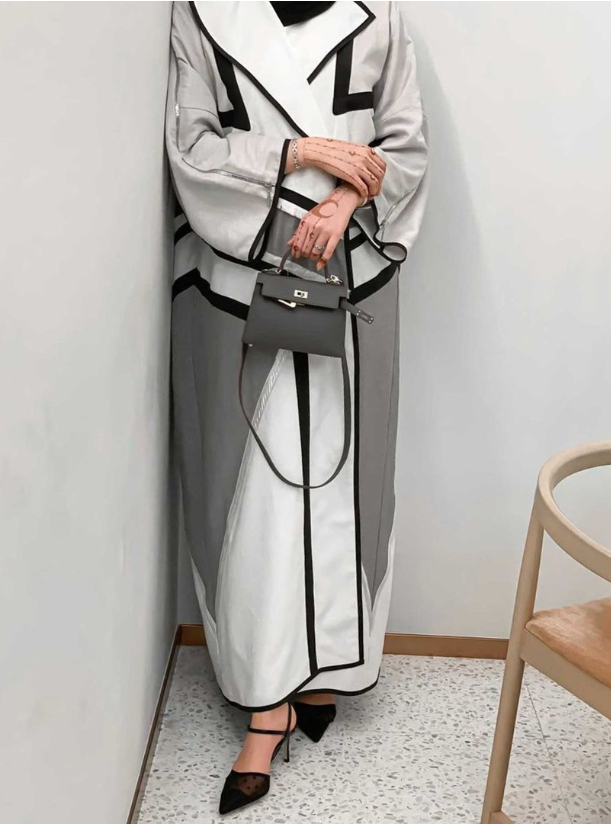 Y56 Abaya, Y N Design, AED 880
If you are more into wearing black at work then you won't go wrong with THAT of Osh Collection. The black color gives off a formal work look with a slight hint of contrast through it's trimmings and a huge button detail.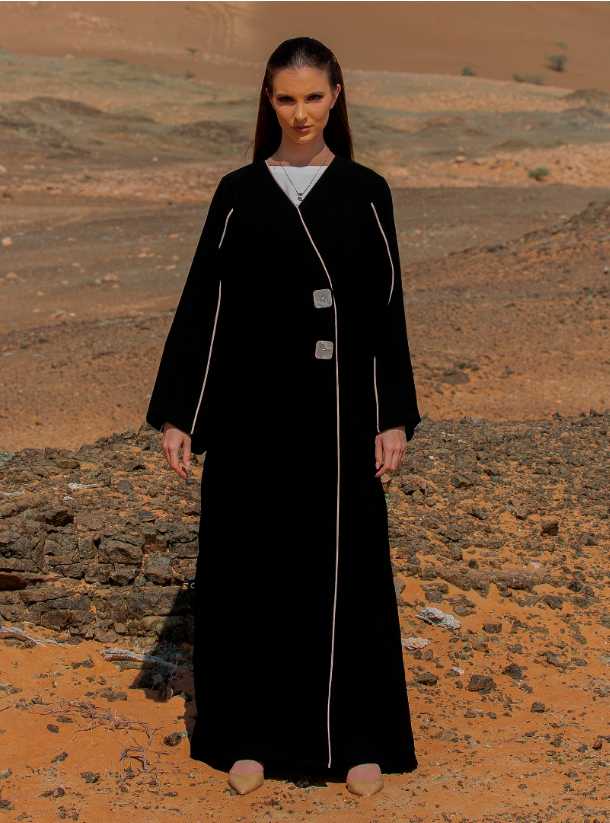 KFW - 020 Abaya, Osh Collection, AED 900
Have you decided yet what team are you? Whether you're Team Black or Team Colored, we're sure you will nail major style points in any of these selections!
This or That is our newest mini blog series where we showcase two different styles to help you narrow down your style options!
---